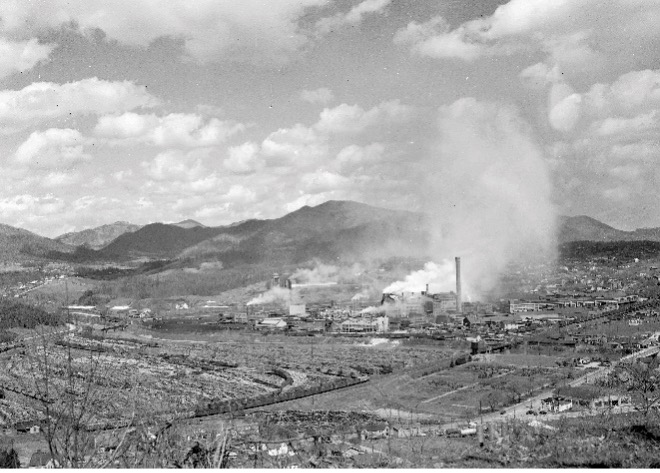 Champion Fibre, Canton, N.C.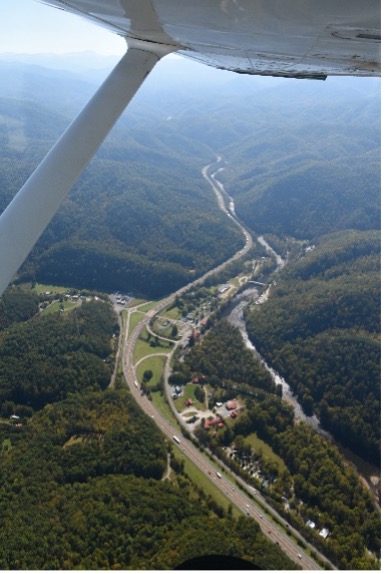 Whitewater outfitters, Hartford, Tenn.
From the arrival of Paleo people 14,000 years ago, the watershed has provided livelihood for humans. Its forests furnished firewood and lumber. Its fields grew corn that fed livestock driven down riverside paths to markets. Paths became turnpikes, railbeds, highways, and now Interstates.
At first rivers turned grist and sawmills. Later they fed tanneries and mills for textiles and paper. Mountains were stripped of their forests. Rivers were fouled with cancerous wastewater.
Aware of what was being taken from them, citizens created Pisgah and Cherokee National Forests and Great Smoky Mountains National Park, defeated TVA's plans to build 14 headwater dams, and forced Champion Fibre to remove dioxin from its effluent. Because so many had died from cancer, the tiny downstream hamlet of Hartford was known as "Widowville." Today it is a whitewater mecca.