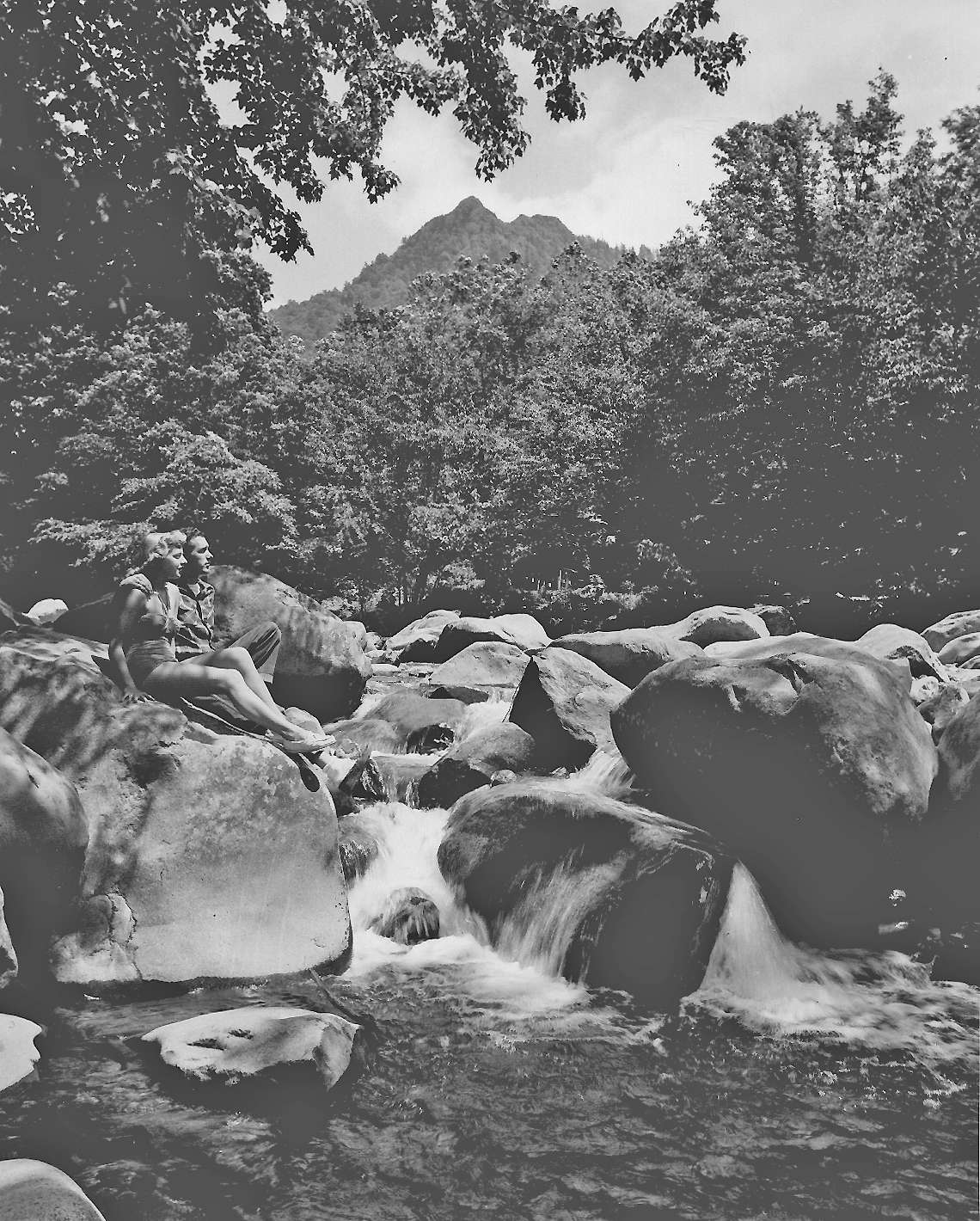 The Chimneys, Great Smoky Mountains National Park
Though not glaciated, the Great Smokies wore thick ice caps during the Ice Age.  Thaw and freeze pried huge boulders from mountain tops like the Chimneys. Imagine the torrents that rolled them down the Pigeon's West Prong and rounded their sharp edges.
Brook trout descended from Arctic Char that swam in the Gulf of Mexico during the Ice Age. Each pulse of global warming drove them further and further up the Mississippi, up the Ohio, up the Tennessee, and up the French Broad until they reached streams rising in the Blue Ridge. As climate continues to warm how much further can they go?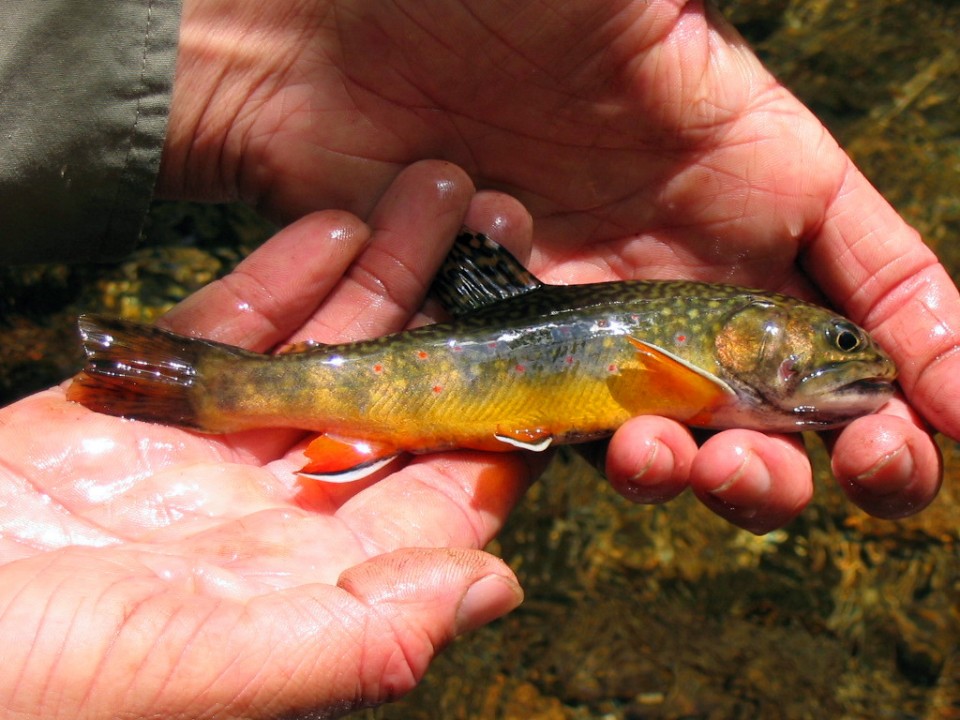 Southern Appalachian Brook Trout